G20 summit: global growth and trade disputes top agenda
Comments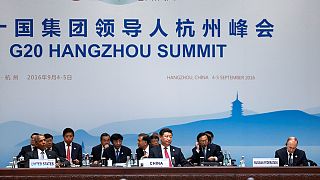 Leaders from the world's 20 biggest economies are meeting in the Chinese city of Hangzhow for a two-day summit.
Disputes over tax policy and trade, notably cheap steal from China, and boosting economic growth are expected to dominate the discussions.
Attending his final G20, US President Barack Obama said bilateral talks with his Chinese counterpart Xi Jingping had been ''extremely productive''. It is the first time the event has been held in China.
Tucked in between Britain's decision to leave the EU and US presidential elections, G20 leaders are expected to mount a defence of free trade and globalisation.
Beijing is also thought to be keen on keeping the focus of the summit on economic issues rather than other disputes such as its territorial claims in the South China Sea.