Oil production freeze speculation increases
Comments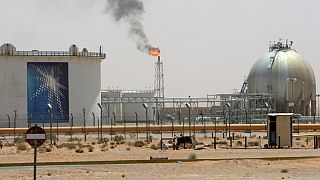 A freeze of oil output by major producers is looking more likely as Saudi Arabia signals a change in approach.
I think there is a move toward a common position, toward a common effort

Saudi Arabia's minister of foreign affairs
Members of the Organization of the Petroleum Exporting Countries are due to meet informally in Algeria at the end of September, along with Russia.
They are expected to try to revive a global output deal stabilising production at current levels in an effort to boost prices.
Iraq and Iran are also making positive noises.
A similar attempt to force up prices collapsed in April due to Saudi-Iranian tensions.
This time around the mood is more upbeat. Saudi Arabia's minister of foreign affairs said on Thursday that it would be reasonable for the kingdom to go along with other producers in changes to oil production.
Adel al-Jubeir, speaking at an event in Tokyo, said OPEC and non-OPEC oil producers were increasingly moving towards a common position.
"I think there is a move toward a common position, toward a common effort," he said. "If other producers were to agree it is reasonable to accept Saudi Arabia to go along with it."
Others are more pessimistic. Commerzbank oil analyst Carsten Fritsch said: "There is still lots of correction potential, given the overhang of speculative long positions and exaggerated hopes for an output freeze."
OPEC oil output hits record as Gulf gains counter African losses https://t.co/5WiNU2br1C

— Reuters Commodities (@ReutersCommods) September 1, 2016