Teenager hacked president's website to delay exams
Comments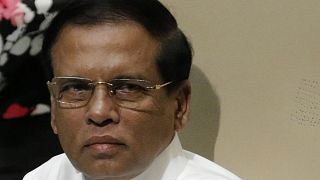 How many of us have despaired as exams approach, wishing we could press an imaginary 'pause button' to freeze time and delay the inevitable?
In Sri Lanka, a teenage schoolboy is accused of doing the next best thing – hacking into the president's website to plea for a postponement!
President Maithripala Sirisena's site, www.president.gov.lk, was first hacked on Thursday and then again on Friday.
A message posted in the name of 'The Sri Lanka Youth' called for the abandonment of moves to switch university entrance exams to April because this clashes with traditional New Year celebrations held in the country that month.
Failing this, the mystery hacker demands a presidential election and warns of a 'cyber war'.
A teen hacked the Sri Lankan president's website and demanded he delay his A Level exams https://t.co/en4bQQhjIZpic.twitter.com/ixrCbkVwFG

— Yahoo UK News (@YahooNewsUK) 30 août 2016
A 17-year-old was remanded in custody on Tuesday as the prime suspect in the hack.
A 26-year-old man has also been detained on suspicion of helping the teen, officials said.
"Police filed charges under the Computer Crimes Act and the court remanded the two until Friday," Manju Sri Chandrasean, the lawyer who appeared for the second suspect, told Reuters.
The 17-year old had been sent to a youth detention centre, he said.
If convicted, the teen reportedly faces a fine equivalent to some 1,800 euros and up to three years behind bars.
University entrance exams in Sri Lanka are in August but the government is considering shifting them to April. No final decision has been made.