Emmanuel Macron resigns as French Economy Minister
Comments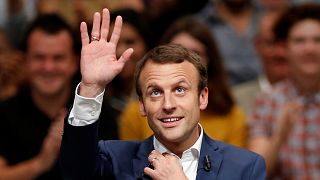 France's Economy Minister Emmanuel Macron has resigned from government.
Speculation is rife the 38-year-old former investment banker will run as a centrist candidate in the 2017 French presidential election, though a spokeswoman said there would be no imminent announcement.
On April 6, Macron launched 'En Marche' (known as the 'Great March'), a door-to-door campaign across France to collect voters' grievances ahead of the 2017 presidential election, in a new sign of his political ambitions.
He was the most popular minister in President Francois Hollande's cabinet and is considered sound on economic matters but is untested on national security.
Macron has been a controversial and outspoken figure since joining the government in 2014. Then a relative unknown, he went on to introduce reforms such as allowing shops to open more often on Sundays. He also questioned France's 35-hour work week.
The disputed 'Macron Law' for extra Sunday hours was controversially forced through parliament without a vote.
The Elysée Palace said current Finance Minister Michel Sapin will take over the role of Economy Minister in addition to his current position.