Myanmar earthquake: Japan, China and UN offer to help restore ancient site
Comments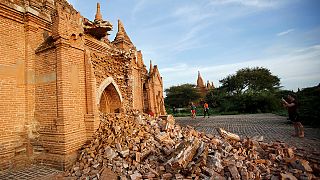 The UN, along with Japan and China, have offered to help restore dozens of damaged structures in Myanmar following Wednesday large earthquake.
At least four people were killed, including two children, during the 6.8 magnitude tremor just south of Bagan.
Visiting the site, Myanmar's President Htin Kyaw said rebuilding work would not start until October, after the monsoon season.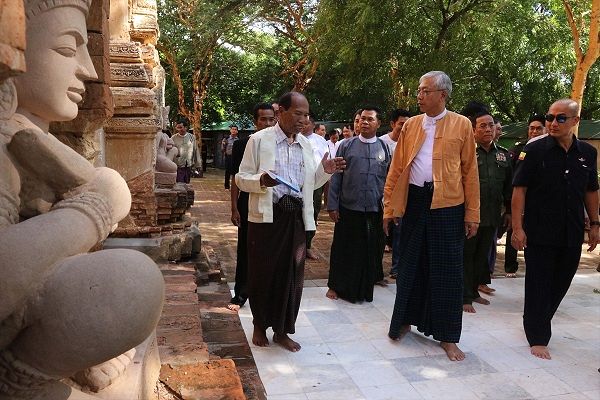 "We have to maintain these ancient pagodas as much as as we possibly can. I received information on the way here that there are two or three countries, including Japan or China, that are willing to help us," the president said.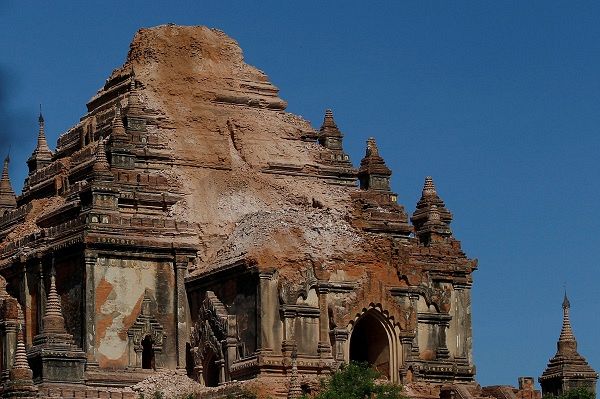 Photographer: REUTERS/Soe Zeya Tun_
At least 187 brick temples were damaged in the powerful quake and while the impact on tourism is expected to be limited, several parts of the historic site have been cordoned off to visitors.
Around 2,000 to 3,000 pagodas, temples and monasteries make up the historic site of Bagan, which has become a centrepiece of Myanmar's fast-growing tourism industry.