US receives Turkey's request for extradition of Gulen but not for coup
Comments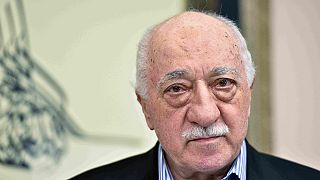 Turkish cleric Fethullah Gulen is officially the subject of an extradition request from Ankara. Turkey's leaders firmly believe the cleric who is living in exile in the US, inspired July's failed coup attempt.
Although Ankara requested the extradition last month Washington's state Department says they have only now accepted the request.
Turkey seeks Gulen's extradition but not for coup: State Department – Reuters https://t.co/A75D9CQb7epic.twitter.com/j1geAKzOCl

— Conflict News (@Conflicts) August 23, 2016
The US authorities have been reviewing the documents sent by Ankara but have insisted on seeing "all evidence" before considering the request. Turkey and the US are party to a 1979 extradition treaty.
"We can confirm now that Turkey has requested the extradition of Mr. Gulen but I wouldn't characterise the request as relating to the coup attempt. In fact, they don't relate to the 2016 attempted coup. I don't other have further details to provide other than that," said State Department spokesperson Mark Toner.
Dear Turkey, please, please send evidence to the US so that we all can see how Gulen took part in the coup. Thanks. https://t.co/2tdIYv5qHy

— Mahir Zeynalov (@MahirZeynalov) August 23, 2016
While not mentioning the putsch Ankara is still accusing Gulen of masterminding it through elements of his alleged organisation within the Turkish military. It's an accusation he has strongly denied.
The failed putsch left 240 people dead and injured over 2000 others.
US Vice President Joe Biden who was in Latvia on Tuesday is due to meet Turkish leaders including President Recep Tayyip Erdogan later on Wednesday (Aug. 24).
The US has been keen to show support for Turkey but is concerned about the widespread crackdown which has followed the coup.