France destroy's ISIL weapons storage facility in Raqqa
Comments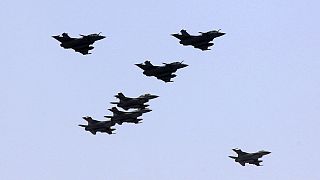 France has carried out airstrikes against an ISIL target in the Syrian city of Raqqa. According to the French Ministry of Defence, its fighter jets destroyed a heavy weapons storage and maintenance centre.
It follows a week of intense strikes by the French air force in what's thought to be in preparation for ground assaults on the city.
Since the Paris attacks by Islamic State militants in November, President Francois Hollande has stepped up French aerial operations against the group.