Destroyer of Timbuktu's heritage goes on trial in the Hague
Comments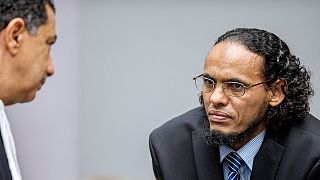 An historic trial opens in the International Criminal Court in The Hague this Monday, historic for several reasons.
The first is that Ahmad al-Faqi al-Mahdi is being tried for "destroying cultural artefacts", but he is also the first Islamist militant to appear in The Hague, the first person involved in the Mali conflict to stand trial, and the first suspect to plead guilty to the ICC. The trial is expected to last a week, and he could be given a 30-year jail term.
Al-mahdi has expressed regret for his actions, which began when jihadists overran the city of Timbuktu in 2012 and appointed him the leader of their cultural police.
He proceeded to destroy the tombs of Sufi saints, venerated by the local population, and a part of a mosque, all symbols of the city's golden age in the 14th century and recognised as a World Heritage site by UNESCO in 1988. He was helped by the al-Qaeda-linked Ansar Dine group.
Thousands of ancient manuscripts were also burned at the Ahmed Baba Centre for Islamic learning.
Reconstruction finished in July 2015 and the rebuilt sites were inaugurated by UNESCO Director General Irina Bokova alongside the Malian government and local leaders.