American swimmer Lochte loses sponsors over Rio behaviour
Comments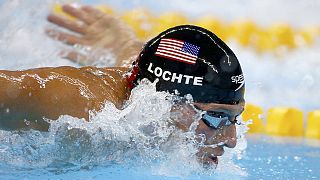 Ryan Lochte's shinangans in Rio has landed the six -time olympic gold medallist in deep water.
The American swimmer admitted to exaggerating his story about being robbed at gunpoint in Rio along with three teammates.
His behaviour in Rio has come under wide criticism and has also cost the 32-year-old two of his principle sponsors.
Swimwear maker Speedo USA said on Monday it had decided to end its sponsorship of Lochte, who helped his nation win the 4×200 metre freestyle gold in Rio.
Soon after Speedo's quick exit from the Lochte pool Ralph Lauren also issued a statement saying it would not be renewing the Olympian's contract.
Speedo USA added it would donate a $50,000 portion of Lochte's fee to Save The Children.