Usain Bolt feted in Jamaica and around the world as The Greatest
Comments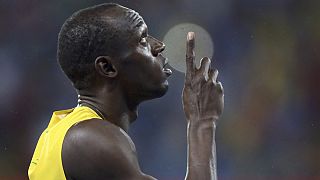 Jamaica and Jamaicans around the world have been saluting the genius of Usain Bolt on the Olympics track, now with eight gold medals across three Olympics and bidding for a "triple-triple" in the 4×100 metres relay.
Bolt's legendary status is now ensured, the undisputed greatest sprinter of all time.
"It's an indescribable feeling. We had no doubt that he was going to win. He made Jamaica proud, he made our small nation proud. We love him, we embrace his win," said one fan in Rio.
"Usain Bolt captures the imagination of the world and we are just so proud to be here in Rio to celebrate it and when you see him on the track, he is iconic, there is no other Usain Bolt," said another.
Enjoy Bolt while you can. He says he will retire next year after the World Championships. Until then Jamaicans can continue to rejoice in their global star and the feel-good factor and showmanship that is such an integral part of his aura.
He's the greatest and he's on course for the treble treble. They call him Usain Bolt https://t.co/DySB0WB0yPpic.twitter.com/zkKB659XoT

— euronews (@euronews) 19 août 2016