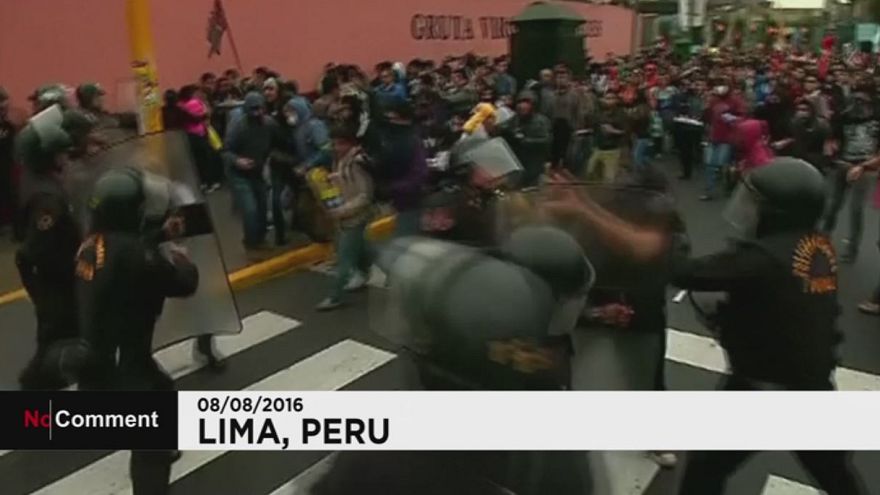 Peruvian students clash with police during protest
There have been violent scenes in Peru's capital Lima during a protest by students.
Police fired tear gas and rubber bullets during the clashes to disperse the rally.
The students had taken to the streets to demonstrate against university officials who they have accused of corruption.