Giant Istanbul 'democracy' rally set to further strengthen Erdogan
Comments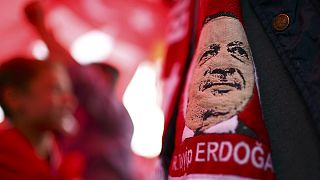 The stage is being set in Turkey for the latest rally in protest at last month's failed coup.
In what is set to be another show of strength for President Recep Tayyip Erdogan, up to 3 million people are expected to take to the streets of Istanbul on Sunday to decry the attempted military takeover.
Erdogan, who narrowly avoided capture and possible death on the night of the July 15 coup, has blamed it on the followers of a US-based Muslim cleric.
Erdogan has since cracked down on suspected dissidents with a massive purge of tens of thousands of people from positions as teachers, police, judges and soldiers.
The extent of the purges and suggestions that the death penalty could be reintroduced have sparked concern in Western capitals and among rights groups.
Opposition leaders will also be at Sunday's "Democracy and Martyrs Rally" although the pro-Kurdish Peoples' Democratic Party (HDP) has not been invited.
Erdoğan, three parties to hold joint democracy rally in Istanbul https://t.co/yaorl5Bek2pic.twitter.com/oiWG0qFDEb

— Hürriyet Daily News (@HDNER) 6 août 2016