More massive losses at Royal Bank of Scotland
Comments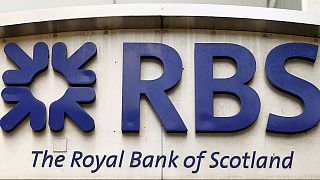 Royal Bank of Scotland has sunk deeper into the red and said it is likely to take even longer than expected to return to profit.
RBS reported 2.05 billion pounds of losses (2.4 billion euros) for the first half of this year; much worse than the 179 million pounds loss for the same period last year.
The bank – Britain's third biggest – is 72 percent government-owned after a massive taxpayer bail-out in 2008.
Chief Executive Ross McEwan is battling to complete a vast restructuring, including major asset sales, job cuts and multi-billion dollar charges to settle litigation and pay regulatory fines for past misconduct.
Among its many problems, RBS is facing extremely large fines for its mis-selling of US mortgage linked bonds in the run up to the financial crisis.
"There is more work to be done but we are making progress," McEwan said.
RBS shares, which have fallen almost 40 percent so far this year, finished the day down a further 4.3 percent on Friday.