Brazilian Senate committee votes that Rousseff should stand trial
Comments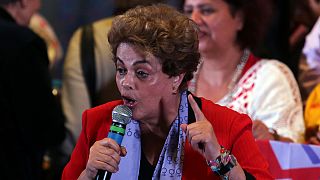 A Senate impeachment committee has voted to put suspended Brazilian President Dilma Rousseff on trial for her alleged manipulation of the government budget to increase public spending.
14 out of 21 members voted in favour of trying the suspended politician, after a report on Tuesday found that she had violated the constitution in breaking budget laws.
If the charges are accepted after another vote on Tuesday, a verdict could be reached by the end of the month, putting an end to Rousseff's lengthy impeachment process.
The Brazilian Senate voted to open the case against Rousseff in May and a report by Senator Antonio Anastasia accused Rousseff of violating the constitution, and Thursday's vote accepted these findings.