Looking back at the Olympics 1956-1964
Comments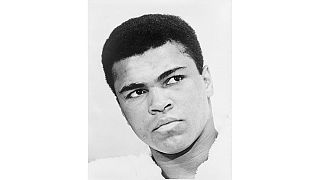 MELBOURNE/STOCKHOLM 1956 "Blood in the Water"
For the first time the Games travelled to the southern hemisphere, or at least most of the Games. Australia's strict quarantine laws meant that foreign horses were not allowed into the country to compete, so while most of the events were held in Melbourne, the equestrian events took place on the other side of the world in Stockholm.
The drama of the 1956 games came in what was to become known as the "Blood in the Water" water-polo match between Hungary and the USSR. In Hungary, just prior to the Games, Hungarian students launched a near-successful uprising against the Soviet puppet government in Budapest.
The Soviet response was brutal, and the extent of its brutality became known to the Hungarian water-polo players just before their encounter with the USSR. The match was perhaps the most violent ever seen. Russian player Valentin Prokopov cut the cheek of Hungarian captain Ervin Zador with a punch to the face, with the blood turning the water red. For the record Hungary won 4-0 and went on to claim gold. The match was the subject of a 2006 documentary, Freedom's Fury.
ROME 1960 New stars rise from the Roman ruins
When Rome finally got to host the Olympics in 1960, officials decided to make the most of the city's cultural heritage and events were held in such attractive settings as the Basilica of Maxentius, the Caracalla Baths and the Via Appian Antica, along which part of the marathon was set. This marathon was won by a barefooted Ethiopian runner Abebe Bikila.
While nowadays the public is used to seeing black African long-distance running champions, that was not the case in 1960. Bikila was the first black African to win Olympic gold and his victory in a world record time marked a significant moment in the history of the Games.
Other notable champions to emerge in 1960 were a young American boxer named Cassius Clay, who won gold, and American sprinter Wilma Rudolf, who as a child was told by doctors her polio would not allow her to walk again, but who destroyed the field in the 100 and 200 metres.
Wilma Rudolph

Find more on www.olympic.org
Abebe Bikila

Clay vs Pietrzykowsky

TOKYO 1964 The Games arrive in Asia
For the first time, the Games came to Asia in 1964. South Africa was notable by its absence, banned because of its apartheid system. At the opening ceremony the Olympic flame was lit by Yoshinori Sakai, who was born in Hiroshima on the day the atomic bomb was dropped on the town 19 years earlier.
Abebe Bikila defended his marathon title, the first man ever to do so, Soviet gymnast Larisa Latynina won her 18th Olympic medal, a record that still stands today, and US sprinter Bob "The Bullet" Hayes ran a joint world record time of 10:00 in the men's 100 metres.
Opening ceremony

US 4×100

Larisa Latynina