Spain's economy minister raises GDP growth forecast for 2016
Comments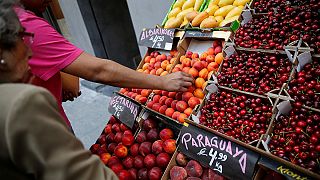 Spain's economy is expected to grow this year by 2.9 percent according to acting Economy Minister Luis de Guindos who gave the updated forecast at the G-20 summit in China
He had previously talked about growth of 2.7 percent.
Though de Guindos did not provide any figure for economic growth in 2017 he did say he recognised a slowdown in the eurozone, following the Brexit vote and due to lower global expansion, could have a negative impact on Spain's economy.
The Spanish economy expanded 3.2 percent last year though Madrid faces European Union sanctions for breaching fiscal rules in 2015, when it did not sufficiently cut its deficit.
De Guindos did say that he does not expect the European Union to fine Spain or Portugal for not reducing their budget deficits below prescribed levels.
Last week, finance ministers from the 28-nation EU agreed that neither country had taken "effective action" to "correct their excessive deficits."
Spain unable to reduce its deficit to 3.6% of GDP by the end of this year, as it has promised Brussels #Spaineconomyhttps://t.co/LW9yUF6fYF

— El País in English (@elpaisinenglish) July 15, 2016
Spain has been struggling to form a government after two indecisive elections in six months.