Last ever VHS players to be manufactured this month
Comments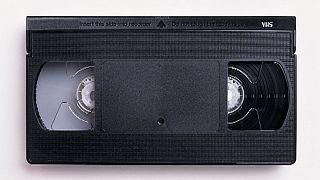 When was the last time you watched a VHS tape? Someone out there is certainly still using them — some 750,000 units were sold last year alone. But it's the end of the line for the old format, as Funai Electric, the last producer of analogue VCR players, will cease to manufacture them by the end of the July, after 30 years of production.
Declining sales, combined with a difficulty in obtaining parts prompted Funai Electric to cease production. Although the Funai brand may not be so familiar in the west, the company sold VCRs as Sanyo in China, Europe, and North America.
In its heyday during the eighties, the VCR was considered a technological marvel since it allowed home users to record broadcast television shows, similar to DVR or on demand services used today.
Made by JVC in the late seventies the VHS (Video Home System) found competition in Sony's Betamax system, but beat its competitor to become the standard option for watching films, TV shows and workout videos from the comfort of one's home.
Hundreds of millions of players were made and used, and VHS maintained a strong hold on the market for two decades.
As with most technology, VHS was gradually phased out, replaced by DVD, then Blu-Ray, and arguably now, on demand services like Netflix.
It's a sad day for VHS fans worldwide, as the player is unlikely to see the same renaissance as other old formats like vinyl due to its crackly low quality. Although, the Independent reported in March that some rare cassettes can fetch up to £1500.
RIPVHS