Unilever and Roche results better than expected
Comments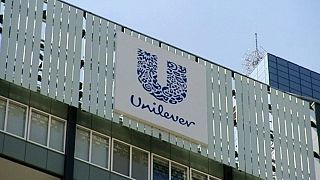 Consumer goods giant Unilever has reported better then expected sales between April and June.
Despite economic volatility in major markets, Unilever reported underlying sales growth of 4.7 percent in its second quarter, excluding the impact of foreign exchange moves, acquisitions and disposals.
However, the maker of Dove soap, Lipton tea and Ben & Jerry's ice cream kept its sales target for the whole year unchanged concerned about a worsening situation in some of its markets – specifically mentioning Brazil and Argentina.
The Anglo-Dutch company said consumer demand remains weak, with industry sales volume growth low in emerging markets and negative in Europe and North America.
"Companies like Unilever, which offer consistent growth even in difficult economic times, have come to be seen by investors as a safe port in a storm," said Hargreaves Lansdown analyst George Salmon.
Half year results deliver consistent, profitable and responsible growth despite challenging environment #UnileverH1https://t.co/T7k2F4zHJQ

— Unilever (@Unilever) July 21, 2016
Roche beats forecasts
Swiss drugmaker Roche also beat market expectations for income in the first six months of the year.
Earnings were boosted by higher cancer drug sales but also by a one-off gain from its pensions scheme.
The accounting adjustment to its pension plan boosted earnings by 426 million francs (391 million euros) but that effect will be offset over time because it expects its pensioners to live longer and returns on its pension investments to remain depressed because of low interest rates.
Roche, the world's biggest maker of cancer drugs, saw sales of its three major established cancer medicines — Herceptin, Avastin and Rituxan with more than six billion francs (5.52 billion euros) in annual sales each — continue to climb.