Family of four seriously injured in French Alps knife attack
Comments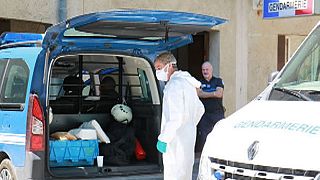 A man has stabbed and wounded a woman and her three daughters in the French Alps for being scantily dressed, according to local media reports.
The incident took place at a holiday resort in a small village called Lagrand, about sixteen miles from the town of Sisteron.
According to first reports, the alleged perpetrator was not happy with the way his neighbours, in the adjoining chalet were dressed.
The family were having breakfast when the attack took place.
The victims are a girl of eight along with her mother and two sisters. The eight year old is suffering from a punctured lung. The family have been airlifted to a hospital in the nearby town of Gap.
The alleged perpetrator was arrested while trying to flee the scene by car.