Venezuela seizes US factory after closure due to lack of raw materials
Comments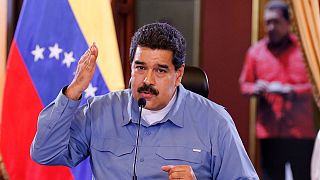 Venezuela's government has seized a factory belonging to Kimberly-Clark Corporation after the US personal care giant said it was halting production as it was unable to obtain raw materials.
President Nicolas Maduro announced the "nationalisation in a televised address saying the closure was illegal and it had re-opened "in the hands of the workers".
Venezuela seizes shuttered Kimberly-Clark plant – CBS News #SmartNewshttps://t.co/GEh0wgmSor

— Joel Cloralt (@joelcloralt) July 12, 2016
Kimberley-Clark is the latests multinational to close or scale back operations in the country sue to lack of primary materials, currency trouble and soaring inflation.
The Irving, Texas-based company claims to have acted appropriately in suspending operations.
General Mills, Procter & Gamble and other corporations have reduced operations in Venezuela as the country is gripped by economic crisis and widespread shortages of basic household goods.