Italy new 'frontline' in Europe's refugee crisis, warns Frontex chief
Comments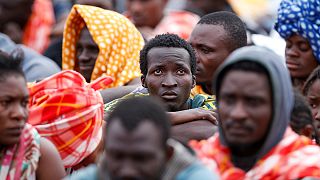 Italy is once again on the 'frontline' of Europe's refugee crisis, replacing Greece, the head of the EU's border agency has said.
The warning came as nearly 1,000 migrants were rescued off Italy on Tuesday, in six seperate operations by the Italian coast guard.
Four migrants were found dead after suffocating below deck on their boat.
Laying out fresh plans to strengthen the bloc's borders Frontex chief Fabrice Leggeri said the agency wanted to conduct checks, so called stress tests, to ensure EU states were doing their part in implementing efficient border policies.
''This is not about punishing any countries, it's about collectively strengthening the Schengen zone, it's about making the external border more efficient and stronger,'' Leggeri said.
But, the UN's special representative for Migration criticised individual EU countries for failing to take responsiblity for the refugee crisis, accusing them of playing on nationalist sentiments.
"The reality is that the UN or the EU even more is blamed for responsibility which is the absolute failure of member states, its governments – governments in the European Union who are in the European context playing up the nationalist card," Peter Sutherland said.
Frontex says the influx of migrants to Europe coming via Turkey has slowed significantly since April, following a controversial deal with Ankara to stop people crossing the Aegean to Greece.
Since then, Italy has become the main route for migrants and refugees with hundreds of people taking the perilous journey across the Mediterranean from Libya every day.