Bank of England's Carney defends Brexit warnings
Comments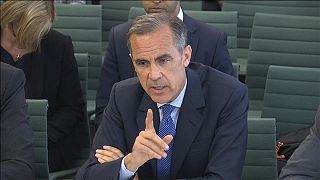 Accused of putting out "scare stories" and "phony forecasts" before the EU referendum, Bank of England (BoE) Governor Mark Carney has defended their warnings about the economic risks of the UK voting to leave.
Questioned by British lawmakers from the Treasury Committee, Carney denied that he, or finance minister George Osborne, influenced the Bank's policy making committees to issue warnings: "I did not prejudge the lines of those policy committees. Nor could I. That's not the way the system works, that is not the way the system is set up."
Before the referendum, the Bank's policymakers said a Brexit vote could cause a material slowdown in the UK economy and Carney said in May there was a chance of a recession.
He insisted they had a duty to speak out about the potential concerns: "We have an obligation to make these assessments. The debate cannot be about whether we should have made an assessment. If we view something as the biggest risk, we have an obligation, a statutory obligation, to make that clear, to parliament, to the people of the UK."
Carney also said that some of the pre-referendum criticism of the BoE, for its decision to spell out the economic risks of leaving the EU, had been "extraordinary in all senses of the word".
He was speaking two days before the Bank is expected to announce more stimulus – possibly including an interest rate cut – to cushion the expected Brexit hit to Britain's economy .