Wal-Mart 'Primed' to go head-to-head with Amazon
Comments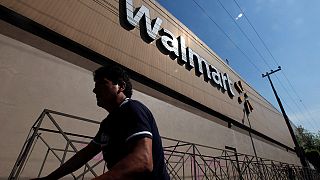 Wal-Mart is fighting back against Amazon by offering free shipping for all items ordered online for a limited period.
It is waiving the $50 minimum purchase for free shipping during the promotion, which targets Amazon's highly successful 'Prime Day' event on July 12.
The offer is part of Wal-Mart's broader strategy to strengthen its e-commerce business at a time when its online sales growth is slowing.
Sales through the company's website and mobile app increased seven percent in the latest quarter compared with 17 percent a year earlier.
Prime Day gives a boost to Amazon's sales in the middle of the year
Last year, the company generated more sales on that day than on Black Friday, the day after Thanksgiving, which kicks of the year-end shopping season in the United States.
Amazon's Prime Day deals not good enough? Here's what Walmart is offering https://t.co/LO9i8c8frApic.twitter.com/R4Vknh0T79

— Digital Trends (@DigitalTrends) July 11, 2016