Nervous NATO assembles for key summit in difficult times
Comments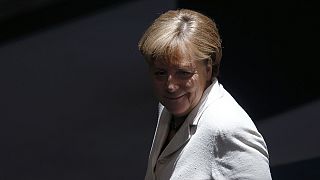 NATO holds a summit this Friday in Poland in an atmosphere of tension with Russia not seen since the days of the Soviet Union.
Germany's Angela Merkel, while insisting dialogue with Moscow must be maintained, remains four-square behind NATO's policy of deterrence, which she called a "deeply defensive concept", and insists the loss of confidence is entirely Russia's fault.
"The actions of Russia in the Ukraine crisis has deeply unsettled our Eastern neighbours. If the validity of the law and the sacredness of borders is challenged in words and actions, then trust in NATO is lost. And especially our allies in the East have been deeply unsettled by this. They are in need of clear reassurance through the alliance," she said in the Bundestag before going to Poland.
Merkel has doggedly pursued dialogue with President Vladimir Putin, but since the Ukraine crisis began NATO and Russia have announced reinforcements on their borders.
Worse for Moscow, its actions in Ukraine have managed to swing public opinion there decisively in favour of joining NATO, whereas before Ukraine's ambitions were limited to EU membership, and few thought joining the alliance was a good idea.
As if to underline the tension, military exercises on both sides are now more frequent and elaborate.