Mutinational three-member crew heads for Space Station in next generation Soyuz capsule
Comments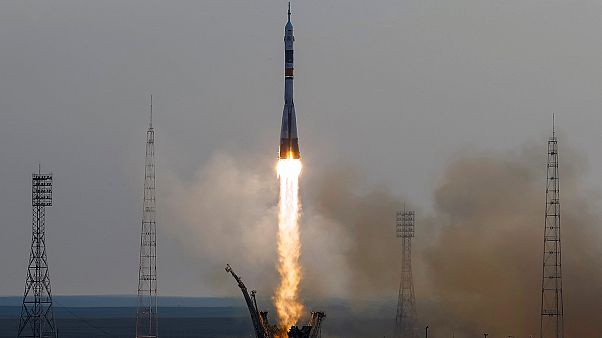 A three member multinational crew has blasted off from
Kazakhstan on the debut flight of a next generation Russian Soyuz capsule, headed for the International Space Station.
NASA astronaut Kathleen Rubins, Russian cosmonaut Anatoly Ivanishin and Japanese astronaut Takuya Onishi are due to arrive at the station on Friday at the start of a 4 month mission.
NASA hopes to resume flying astronauts from the United States in 2018 aboard capsules under development by Boeing Co and privately owned Space Exploration Technologies, or SpaceX.