In the blue corner... Conservatives battle it out in next stage of UK leadership race
Comments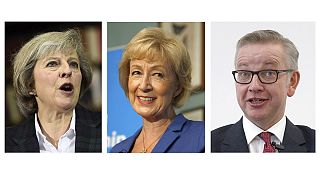 The Conservative Party leadership battle is in its second stage, with three candidates vying for the coveted top spot of Prime Minister of the UK.
Today's vote is the last among MPs – the next stage opens up the ballot to all Conservative Party members.
Theresa May
Home Secretary Theresa May is leading the race, polls suggest. 160 Tory MPs have declared their support for her.
Andrea Leadsom
Junior Energy Minister Andrea Leadsom currently appears to be in second place, with 48 pledged votes.
The winner will, in all likelihood, run for re-election in the 2020 general election.
Michael Gove
Leadsom is considered inexperienced by some, and voters will be asking themselves whether Michael Gove may in fact be the better candidate. The Justice Secretary is lagging behind with 27 declared supporters among Conservative MPs.
---
All is to play for, but one surety is that this premiership will be a challenging one. Whoever is announced as the new leader on September 9 will be tasked with negotiating the UK's path out of the European Union.