Lost Russian fire-fighting aircraft found in Irkutsk
Comments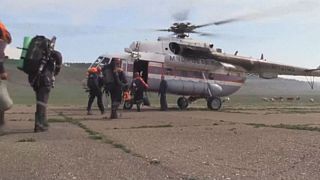 Russian authorities have located the wreckage of a plane that crashed last week in the country's Irkutsk region.
The aircraft – with a crew of 10 – disappeared on Friday while on a mission to fight forest fires in the the Bayandayevsky district near Lake Baikal.
Investigators say the black boxes have been located along with human remains.