'Jealous' man guns down five, wounds 22 in Serbia cafe
Comments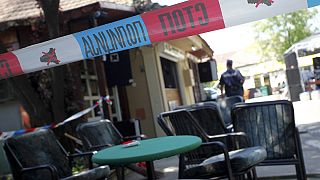 Five people were killed and another 22 wounded on Saturday (July 2) when a man entered a cafe in northern Serbia and opened fire with an assault rifle he owned illegally.
Police said they arrested the gunman, in his late 30s, immediately after the shooting during a local festival in the village of Zitiste, around 80 kilometres north of Belgrade.
The gunman reportedly aimed for his estranged wife and another woman. He had no criminal record and authorities say jealousy could be a motive.
Serbia and most of the western Balkans are awash with hundreds of thousands of illegal weapons following wars and unrest in the 1990s.
With Reuters