Nobel Peace Prize winner and Holocaust survivor Elie Wiesel dies aged 87
Comments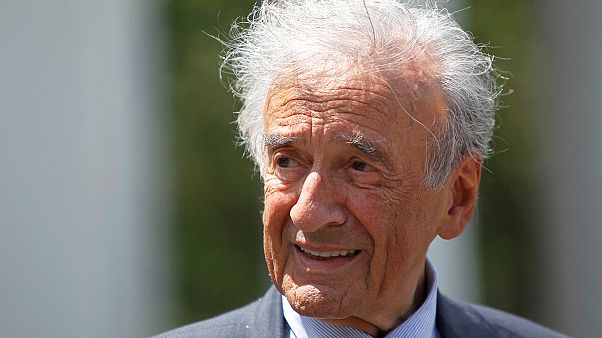 The Holocaust survivor and former Nobel Peace Prize winner Elie Wiesel has died aged 87.
Born in Romania, after his wartime experiences he became a journalist and then an author, activist and academic, writing extensively of his imprisonment in Nazi camps.
The news of his death was announced by Israel's Holocaust memorial Yad Vashem.
Wiesel won the Nobel prize in 1986, the committee calling him a "messenger to mankind".
His book "Night" which sold millions of copies, described his experiences at Auschwitz and Buchenwald concentration camps.
In 2009 he accompanied President Obama to Buchenwald, where an estimated 56,000 people, mostly Jews, were killed.
The World Jewish Congress praised Wiesel as a "beacon of light" who always fought injustice.