ECB's Draghi focuses on monetary policy alignment rather than Brexit
Comments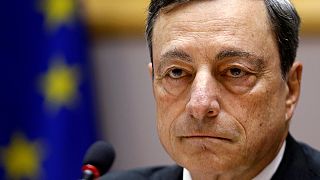 Despite all the Brexit turmoil the European Central Bank head Mario Draghi had nothing to say about it in a major speech at an ECB forum in Sintra, Portugal on Tuesday.
He stuck to his prepared text on how central banks should align their monetary policies to help prevent "destabilising spillovers" when economies grow at different paces.
He told participants: "We may not need formal coordination of policies but we can benefit from alignment of policies. What I mean from alignment is a shared diagnosis of the root causes of the challenges that affect us all. And a shared commitment to found our domestic policies on that diagnosis."
ECB's Mario Draghi is calling for global alignment on monetary policy. https://t.co/8w2palzBQQpic.twitter.com/C9pafGDoEC

— Financial Times (@FT) June 28, 2016
The lack of reference to the Brexit will have disappointed investors who would like some word on the European Central Bank's plans to counter a predicted recession in Britain following the vote which will have a knock-on effect on the rest of Europe and the United States.
Draghi's only comment on the 'Leave' vote came on Monday when he said: "Sadness is the best word for what we feel when we witness changes of this magnitude."
After the gathering in Portugal, Draghi flew to Brussels to brief European leaders about the impact of the UK vote on the eurozone at a two-day European Council meeting.