Pound bounces back against dollar as Brexit fears recede
Comments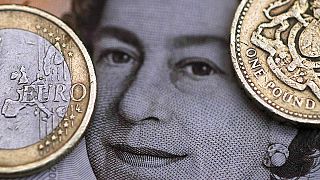 The pound has climbed to a seven-week high against the dollar as the 'Bremain' bounce continues as fears of a Brexit recede.
Recent polls have inclined towards the 'Remain' camp after weeks of polls indicating a Brexit.
Nouriel Roubini, the economist who predicted the 2008 stock market crash, has added his voice to the many leading economists warning of the dangers a Brexit.
His take, bad for jobs and bad for the economy.
Nouriel Roubini, who predicted the 2008 crash, on Brexit ~> pic.twitter.com/fNGIwApVw8

— paulstpancras (@paulstpancras) June 21, 2016
In the markets European stocks held steady after yesterday's huge gains.
Falling oil and metals prices have put pressure on mining and energy companies in Europe, while the banking and retail sectors led from the front.
Gold, a standard safe haven, saw a 0.5 percent decline indicating the jitters are on the wain, for the moment.