Walking on water: Bulgarian artist Christo realises his dream
Comments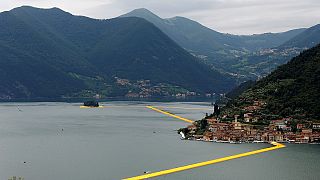 These are the pictures of a highly-original new installation in northern Italy – a three-kilometre floating walkway that allows people to walk on water.
It was created by Bulgarian-born artist Christo at Lake Iseo, which sits 100km west of Milan.
The walkways consist of 100,000 square metres of shimmering yellow fabric, which is supported on a floating system of polyethylene cubes.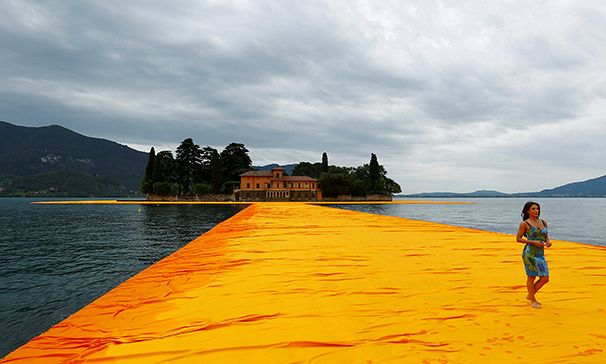 "Those who experience The Floating Piers will feel like they are walking on water – or perhaps the back of a whale," said Christo. "The light and water will transform the bright yellow fabric to shades of red and gold throughout the sixteen days.
"Like all of our projects, The Floating Piers is absolutely free and accessible 24 hours a day, weather permitting," he added."There are no tickets, no openings, no reservations and no owners. The Floating Piers are an extension of the street and belong to everyone."
For more information visit www.thefloatingpiers.com