Microsoft in joint venture to track cannabis production
Comments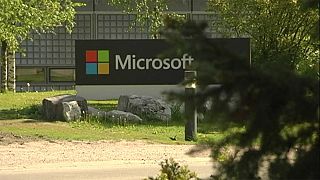 Microsoft is in the weed trade after the company entered a joint partnership with KIND Financial a seed-to-sale software provider that helps state and local governments track the cannabis business, according to Marijuana.com.
The tech giant will advise clients on the legal parameters and monitor"lawful marijuana":http://www.refinery29.com/2016/04/107985/where-is-weed-legal production and prevent it falling onto the black market.
Microsoft may have just invested in marijuana…but now it is investing in marijuana https://t.co/1I1QLcJUh1pic.twitter.com/EqiZ7cbBuj

— MarketWatch (@MarketWatch) June 16, 2016
It is a significant move for such an established company to enter an industry, which remains illegal according to US federal law.
That aside the numbers are staggering sales will grow some 25 percent this year worth some $6.7 billion in revenue.
In February ArcView Market Research released its fourth edition of The State of Legal Marijuana Markets report and claims that by 2020 the business will generate some $21.8 bn.
Mind blowing!