Libyan forces claim port in Islamic State militant stronghold of Sirte
Comments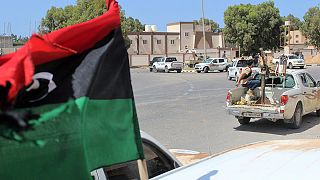 Troops aligned with Libya's unity government claim to have seized control of the port of Sirte, a key stronghold of Islamic State militants.
After launching a counter attack last month brigades, largely made up of fighters from Misrata, have this week advanced to the perimeter of Sirte's city centre and have pushed the militant group back along the coastal road between the two cities.
The brigades have advanced more swiftly than many expected, although their progress has been hampered by suicide bombers, mines and snipers.
Clashes in Sirte on Friday left 11 people dead and 35 others wounded according to army sources. More than 100 fighters from the government-backed brigades have been killed since the bid began back in May to recapture the city.
Western powers see it as the best bet for trying to unite Libya's political and armed factions against the Islamic State group and for restoring some stability to the oil-rich North African country.