Train crash in Belgium kills three, injures 40
Comments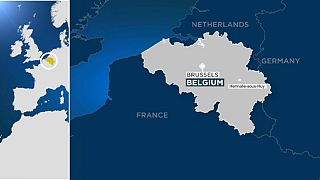 Three people have been killed and 40 injured after a passenger train piled into the back of a freight wagon in Saint-George-Sur-Meuse in Belgium.
The collision derailed two out of the six passenger carriages, but everyone on board was either hurt or worse as it appears the driver had little warning of the impact.
The accident took place at around 11 pm local time, and emergency services from nearby Liege were quickly on hand.
No reasons have yet been given for the accident.