Belgium: Three dead, nine injured in train crash
Comments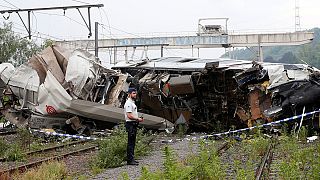 At least three people have been killed in a train crash near the Belgian city of Liege.
Authorities said another nine people were injured, some of them in a critical condition.
The crash happened on Sunday around 11pm local time when a passenger train slammed into a freight train at high speed travelling on the same track at Hermalle-sous-Huy.
Local emergency services were on site, a spokesperson explained that all the wounded had been evacuated and a team of investigators were working to determine the cause of the crash.
The train had been travelling at around 90kmph when it crashed. Two out of six carriages were derailed by the impact, Belgian railways SNCB said in a statement".
Accident de trains à Hermalle-sous-Huy: : des images terribles https://t.co/Q4mlXmMHNEpic.twitter.com/nJnvgxKrkE

— Arnaud Wéry (@arnaudwery) June 6, 2016
Belgian Prime Minister Charles Michel sent his condolences to the victims of the crash.
Toutes mes condoléances aux familles et proches des victimes de l'accident de train à Hermalle-sous-Huy. Prompt rétablissement aux blessés.

— Charles Michel (@CharlesMichel) June 6, 2016