Romanian left poised for comeback after polls predict local election rout
Comments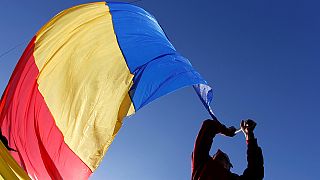 Exit polls from local elections in Romania suggest that barely a year after quitting government under a corruption cloud the Social Democrats have roared back nationwide, and will win.
In Bucharest former journalist Gabriela Firea looks likely to become the new Mayor, and a local grouping led by Nicusor Dan, the Save Bucharest Union came a surprise second with 30% of the vote.
It sets the Social Democrats up nicely for the general election later in the year, as the Liberal party is floundering on around 28% nationally. Romania currently has a technocrat government after the Social Democrats resigned following a deadly nightclub fire that revealed public disgust with widespread corruption, and triggered vast street protests.
Dozens of candidates standing for office are either under or face investigation, and while many deny any wrongdoing, Romania's justice system is kept under special monitoring by NGOs which report to the EU. Brussels classes Romania as the EU's 3rd. most corrupt country after Bulgaria and Italy.