Renzi on course to lose Rome in Italian local elections
Comments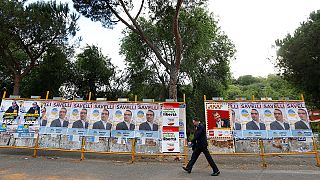 Prime Minister Matteo Renzi's governing Democratic Party looks to have avoided embarrassment in local elections in Italy, although the anti-establishment Five-Star party's
Virginia Raggi is ahead in Rome after the first round.
Elsewhere the DP is ahead in other major cities, although Naples' left-wing mayor, who has declared his city a "Renzi-free zone", looks likely to hold on in the second round, on June 19th.
Around 13 million people were eligible to vote in around 1,300 towns and cities. If Five Star win Rome it will represent a major advance for them. They have also seen strong performances across the country.
The unelected centre-left prime minister has taken little part in the local elections campaign describing it as being mostly about local issues. Instead Renzi is investing in an October constitutional referendum that he says will determine Italy's and his political future.
It is designed to bring more stability to government, and Renzi says he will quit politics if it fails.