Jamaican sprinter Carter tests positive from 2008 Olympics
Comments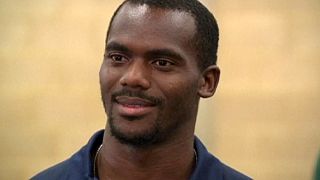 Jamaican sprinter Nesta Carter has returned a positive doping result following a re-testing of his sample from the 2008 Beijing Olympics.
Carter, who won Olympic gold in the 4×100 relay eight years ago, has tested positive for the banned stimulant Methylhexanamine.
His A sample was one of a batch of 454 from the 2008 Games that the International Olympic committee ordered to be re-tested.
Carter will only face sanctions if his "B" sample also tests positive for the substance.
If that happens he will be stripped of all his results from that period while the entire Jamaican 4×100 metre relay team from Beijing, including Usain Bolt, could also lose their Olympic gold medals.