France red cards Ukraine's Euro 2016 mascot
Comments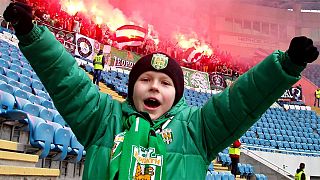 Travelling to Europe is an expensive and laborious process for Ukrainians, but for Euro2016 the fans have been extra-motivated.
The Bobenchyk family is no exception. For Ivan, Maryana, and son Volodymyr, eight years old, football runs in their veins, so much so that Volodymyr is something of a celebrity.
This football-mad kid from Lviv not only plays but occasionally trains with the national side and lines up with them for the anthems before kickoffs.
He has been photographed with President Poroshenko, Eurovision winner Ruslana, and footballing stars from visiting sides.

Volodymyr with President Poroshenko and 2004 Eurovision winner Ruslana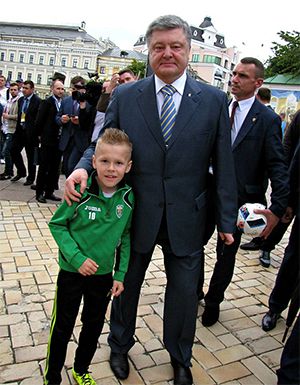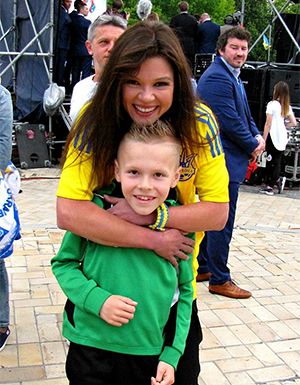 So the Bobenchyks got busy as soon as Ukraine qualified and applied for French visas, booked flights and hotels, taking care to do everything by the book. Now, like many other Ukrainians who are complaining, their hopes have been dashed as the French have refused them visas.
Paris promised its special Euro 2016 Embassy service in Kyiv would make things easy, and the Bobenchyks used it, but they were refused, on the grounds that "the reasons for their visit and the conditions of their stay were not reliable". This despite them having a trustworthy visa history, having previously travelled in the Schengen zone for the 2015 Europa League final, where he was FK Dnipro's mascot.

With Ukrainian footballer Andriy Yarmolenko and FC Sevilla's Coke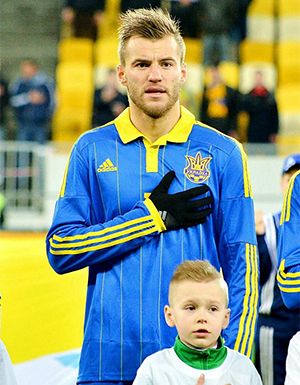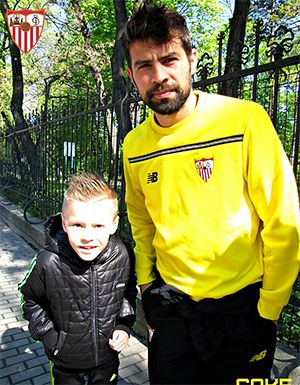 At the moment Volodymyr is heartbroken and his parents, who are trying to pull every string they can to get a hearing from the French ambassador, say the hardest thing is explaining to him why they aren't going. They don't understand themselves.
The situation has not escaped the attention of diplomats; the Ukrainian foreign ministry sent an official note to the French embassy on Friday morning (June 3) asking for intervention.

Volodymyr is something of a celebrity in Ukraine…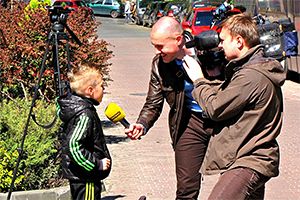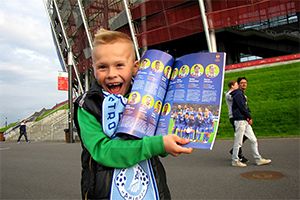 …but despite having EURO 2016 tickets, his visa request has been refused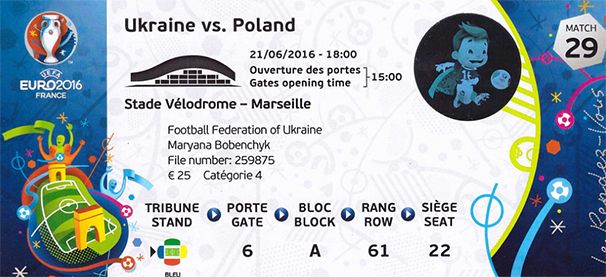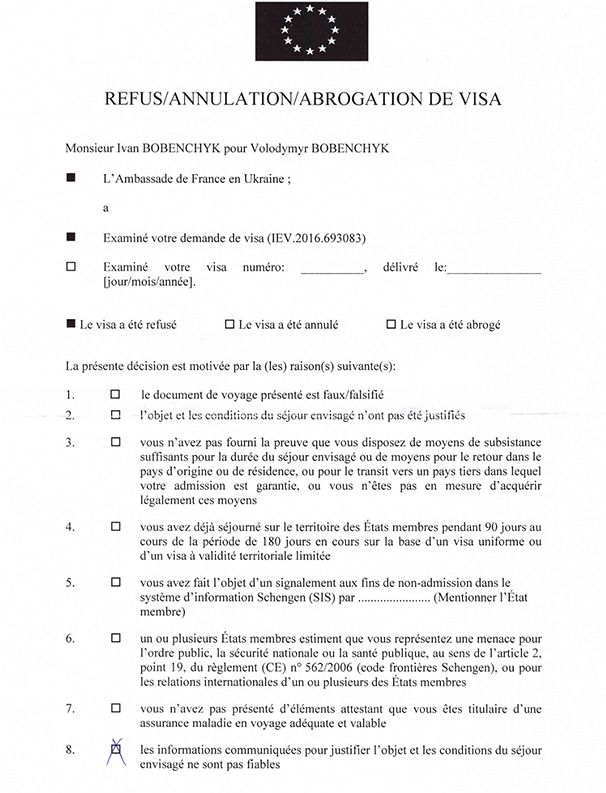 Photos fromFacebook profile of Maryana Bobenchyk