FIFA lawyers accuse Blatter, Valcke and Kattner of profiteering
Comments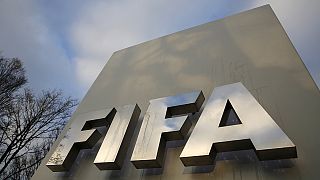 Lawyers acting for FIFA claim disgraced former president Sepp Blatter, ex-secretary general Jerome Valcke and his former deputy Markus Kattner wrongly profited by some 70 million euros over the past five years.
The evidence will now be given to both the US justice department and to Swiss federal prosecutors who are investigating the corruption scandal that has brought football's world governing body to its knees.
It is understood Blatter paid himself bonuses and pay rises of around 30 million euros while Valcke is believed to have received 29 million euros.
Both men are already suspected of criminal mismanagement of Fifa money and were banned for six and 12 years respectively by the organisation's ethics committee.
Valcke was kicked out of FIFA earlier this year following allegations of potential misconduct relating to the sale of World Cup tickets.
It has been reported that Kattner, who was acting general secretary but fired last month for ethics breaches, received some 12 million euros in bonuses and pay rises over the past five years although no additional criminal proceedings have been opened against him.