Trump furious as golf tournament moved to Mexico
Comments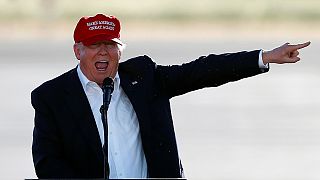 US Republican presidential candidate Donald Trump has reacted in anger to the news that a leading golf tournament would be moved from his golf course in Florida to Mexico.
The Professional Golfers Association (PGA) made the decision to move the 2017 World Golf Championship, saying that it could not find the sponsors necessary to hold the the tournament at Trump's Doral course in Miami.
The presidential hopeful said the PGA had "put profit ahead of thousands of American jobs".
Commissioner of the PGA Tour, Timothy Finchem said that: "some of the reaction revolves around the feeling that somehow this is a political exercise, and it is not that in any way, shape or form. It is fundamentally a sponsorship issue."
"We are a conservative organization. We value dollars for our players… we make decisions that are in the best interest of our players, short-term and long-term", he continued.
Trump has been renowned for his outlandish comments about Mexicans during the campaign, stating his intention to build a wall between the US and Mexico.
I love the Mexican people, but Mexico is not our friend. They're killing us at the border and they're killing us on jobs and trade. FIGHT!

— Donald J. Trump (@realDonaldTrump) 30 June 2015
He told Fox News that he hopes that the golfers have "kidnapping insurance".
The World Golf Championship had been held at Trump's Miami Resort 55 times in succession and Finchem speculated that the lack of sponsor interest could relate to Trump's well renowned name.
"I think it's more, Donald Trump is a brand – a big brand. And when you're asking a company to invest millions of dollars in branding a tournament, and they're going to share that brand with the host, it's a difficult conversation", he said.
Cadillac are the current sponsor of tournament but chose not to renew their patronage, which ends this year.