Trump gains enough delegates for Republican nomination: AP
Comments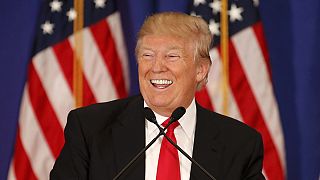 Donald Trump has won enough delegates to secure the Republican Party's nomination for US president, according to estimates by the Associated Press.
Trump has passed the required 1,237 delegates thanks to the support of unbound delegates who are free to choose who they will back but have indicated they will side with the businessman, AP reported.
The Republican candidate is chosen at the party's convention from a vote of delegates sent from different states. Most of these are committed to support a certain candidate based on the rules of their states and the results of primary votes there. However a few are free to choose themselves how they vote at the convention. It is these latter that have tipped the balance already, according to AP.
There are still five more primaries before the July convention, giving Trump an opportunity to extend his count.