MH17 crash: victims families sue Russia and President Putin
Comments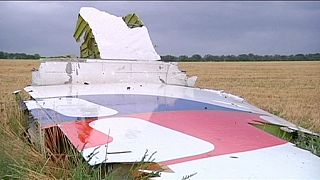 The families of victims of downed Malaysian Airlines flight MH17 have launched a lawsuit against Russia and its President Vladimir Putin.
The legal action, filed in the European Court of Human Rights, is seeking almost nine million euros in compensation for each passenger killed. In all, 33 next of kin, from Australia, New Zealand and Malaysia are suing the Russian state and its leader.
The claim is reportedly based on the passengers right to life.
Last year, Dutch investigators concluded the doomed jet was shot down over eastern Ukraine in 2014 by a Russian-made Buk missile.
All 298 passengers and crew on board were killed. Most were from the Netherlands.
The flight was en route to Kuala Lumpar from Amsterdam at the time.
The West and Ukraine blame Russian-backed rebels for the crash. Moscow has accused Ukranian forces.