Federer withdraws from French Open
Comments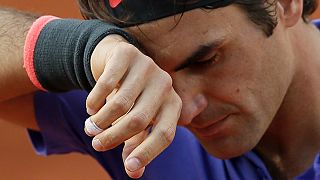 Roger Federer will miss a grand slam tournament for the first time since 1999 after announcing he will not play in the French Open after failing to recover from a back injury.
The 34-year-old withdrew from the Madrid Open earlier this month after hurting his back during a practice session.
The 2009 French Open champion returned shortly after only to suffered an early defeat at the Italian Open.
His absence from Roland Garos brings an end to a record streak of 65 consecutive grand slam appearances.