Twitter 140 character tweet limit to end - report
Comments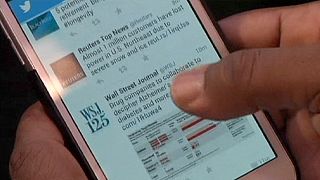 Twitter users will reportedly soon be able to write longer tweets.
According to the report by Bloomberg that is because the social media platform is about to stop including photos and links to websites as part of its 140 character limit.
A link currently takes up 23 characters of a tweet.
Twitter change will let you get more out of 140 characters—report https://t.co/cc0ChxSqZe by samred</a></p>&mdash; Ars Technica UK (ArsTechnicaUK) May 17, 2016
Twitter declined to comment on the report which Bloomberg sourced to "a person familiar with the matter".
It comes just months after Chief Executive Jack Dorsey said they were going to simplify the product to try to attract new users.
"We think there's a lot of opportunity in our product to fix some broken windows that we know are inhibiting growth," Dorsey said in February.
Twitter user growth has been stagnant, top executives have left and its shares have fallen more than 70 percent over the past year.