Europa Truck Trail season gets underway
Comments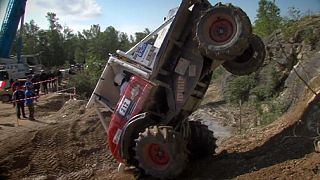 With the tyres pumped and the engines firing on all cylinders the 20th season of the Europa Truck Trial got under in Montalieu-Vercieu in southeast France.
It's a real competition for the petrol heads and not for the environmentalists.
Here are the some of the highlights from the first leg of this ground shaking event.