FIFA audit and compliance chief quits over reforms
Comments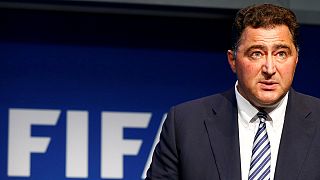 FIFA's new president Gianni Infantino is facing his first major test.
The global football body's audit and compliance chief has quit in protest at reforms.
Domenico Scala is furious about the new FIFA Council getting the power to appoint and fire heads of watchdog committees.
He claims it is a loss of independence, a power grab by the new president, and members will be under threat of dismissal.
Scala thinks the reform of FIFA – which is attempting to recover from the worst graft scandal in its history – is being undermined by the move, voted in by its Congress on Friday.
The federation has said that he's "misinterpreted" the decision and the committees would remain independent.
FIFA statement on resignation of Domenico Scala https://t.co/Vn9uXcqWY1

—

FIFA

Media (@fifamedia) 14 May 2016
Infantino was elected to succeed Sepp Blatter in February and promised more openness and modern leadership.