German economic strength supports eurozone growth
Comments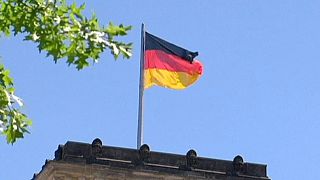 Germany's economy performed much better than expected in the first three months of this year, making it again the driving force for the eurozone.
Private consumption was the most important element.
Record-low unemployment, low interest rates and higher wages meant freer spending which more than offset a dip in foreign trade.
However the economy ministry in Berlin said it expects German growth to slow due to weaker exports.
For the eurozone as a whole the latest estimate showed growth at 0.5 percent from the previous three months.
For the two largest economies – Germany hit 0.7 percent – the fastest pace in two years – and France saw a surprisingly strong 0.5 percent, as did the Netherlands.
Italy
The region's third biggest economy – Italy – managed a modest 0.3 percent which was broadly in line with expectations.
Solid domestic demand supported Italian GDP between January and March with industry and services contributing even as agriculture contracted.
Trade was a drag on growth, with exports outstripped by imports.
Greece
Greece's economy shrank 0.4 percent in the first quarter compared with the final three months of 2015. GDP was down by 1.3 percent from the same period a year ago.
"The result is in line with our expectations and reflects a relative weakening in private consumption due to uncertainty over the conclusion of the bailout review," said National Bank economist Nikos Magginas.
The EU Commission expects the economy to contract by 0.3 percent this year, but some economists are hopeful it could return to growth in the second half of the year.