EU visa-free travel for Turks on hold as Turkey refuses to budge on anti-terror law
Comments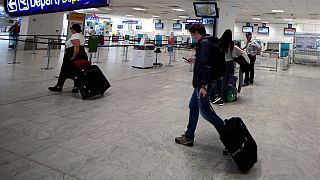 A deal on visa-free travel for Turks within Europe was looking less likely on Wednesday.
The visa-free deal is supposed to be in place by the end of June. However, Turkey has still to meet five of 72 criteria set by the EU, including how it uses its anti-terror legislation.
The EU wants Turkey to change its anti-terrorism laws so that they can't be used to stifle dissent and intimidate journalists. Ankara says they won't change the law as its needed to battle Kurdish militants.
"This change in a anti-terror law is completely impossible, plus we thinks that our law is relevant to the European standard," said Turkish Minister for EU Affairs, Volkan Bozkir at a press conference at the European Parliament in Strasbourg.
European Parliament president, Martin Schultz said: "The interpretation is so far-reaching that we think that some of the measures are touching not directly fight against terrorism but for example the freedom of expression and of media."
Visa-free travel was offered as part of a deal in return for Turkey preventing refugees coming into Europe through Greece. Turkey has threatened to stop taking back migrants if the deal falls through